In a world where things sometimes seem dire, where does poetry fit in? How does it feed the starving? Find the lost? Rehabilitate the criminal? De-traumatize the victim? How does it stop corruption and hypocrisy? What is the point if it cannot automatically be processed, packaged, and monetized?
But then what is the point of anything, if we cannot have the joy of words, music, paintings, artistic movement? Why does any of it matter if we have nothing that fills our soul, connects us with our fellow humans, makes us imagine the what ifs?
Today, I'm focusing on poets who wield the power of poetry.
Welcome to Fearless Friday.
Fea
rless Fridays are about lives lived in spite of our fears, living a life that is about curiosity, compassion, and courage. If you just got published, something wonderful happened to you, you witnessed an act of kindness or bravery, or you have someone in your life who amazes you, drop your story into my contact page or email it to TheGreenStudy (at) comcast (dot) net and I'll run it on a Fearless Friday. If you're a blogger, it's an opportunity to advertise your blog, but this is open to anyone who would like to share.  These will be 100-300 word stories, subject to editing for clarity and space.
Poets Writers Readers Bloggers Spies (maybe not spies, but how would we know?)
Poetry takes all forms and there are readers here who run with that. Some poems are stories, leaving us to divine the message. lifecameos from New Zealand tells all kinds of tales. Read her latest "Tea Party Chimps". For Haiku, jokes, and fun art work, visit Steve at Heed Not Steve. And I've introduced her before, but Cate at Meditatio Ephemera just wrote about her own foray into poetry in the post "Donkey".
And I'd like to welcome and introduce some new readers who are poets. I enjoyed reading "long Languished Days" at the Harp of Vega and a high school poet at Writings of Lexie, who reminds us of the intensity of school hallways.
The Necessity of Poetry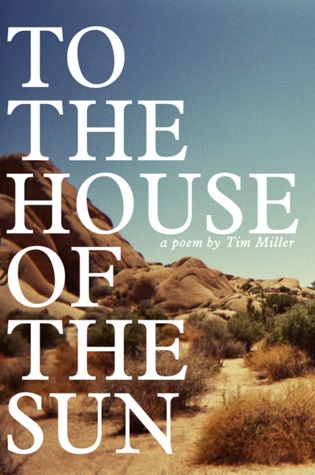 Tim Miller at word and silence has served as an excellent resource for rediscovering poetry. His long narrative poem "To the House of the Sun" has long been on my reading list, but I wanted to finish Ovid's Metamorphoses first, which is an undertaking. Recently, Tim felt compelled to respond to a critic in "Defending One's Strangeness: on To the House of the Sun", in which he says a lot about the nature of poetry and art and the choices he made.
You asked me about necessity, and I'd only say that it would have been spiritual death for me not to write the poem.   Defending One's Strangeness: on To the House of the Sun
I've been thinking a lot about the rawness and profundity of that statement. It's a reminder to stay connected with why we do what we do – a stalwart defense against cynicism.
Some of my favorites
Writing and music feel like part of my character. When someone asks me who or what my favorites are, I hesitate. I have an innate fear of always being too ordinary, too pedestrian. But if I'm going to talk about being fearless, I need to shove my cowardice and insecurity aside.
Many years ago I tracked down a tiny book called The Gardener by Rabindranath Tagore. In my American way, I read a snippet and thought I must have that! It took awhile to arrive and when it did, I excitedly sat down to read it in full. Excitedly was the right word. It's foreplay – sensual and romantic, quite unlike the random snippet I'd read.
We hasten to gather our flowers lest they are plundered by the passing winds.

It quickens our blood and brightens our eyes to snatch kisses that would vanish if we delayed.

Our life is eager, our desires are keen, for time tolls the bell of parting.

Rabindranth Tagore, The Gardener
With all the plucking and plundering and sighs and fluttering, I can't help but hear Marvin Gaye's "Let's Get it On" when I read it.
The first poem that I ever memorized was William Wordsworth's I Wandered Lonely as a Cloud. I will always love the lines: And then my heart with pleasure fills, And dances with the daffodils. Melancholy and sweetness and gratitude. Who couldn't use some of that?

I enjoy poems by Mary Oliver, W.H. Auden, Rita Dove, and Billy Collins. There are so many others – a poem here and there that lands just right, a balm, an inspiration, a truth. And if, in that moment, you cannot find what you need, it might be time to write a poem of your own.
Online Resources for Poetry
Do you have a favorite poet?
Is there a line you always remember?
TGS Writers' Book Club Reminder: The June Selection is a collection of poetry, Afterland by Mai Der Vang. Follow the blog for updated selections, writer-reader guidelines, and discussions. The July selection is There are Little Kingdoms by Kevin Barry (Short Stories).